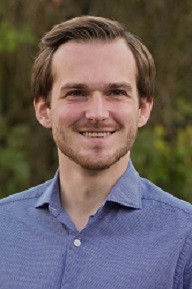 Marius Schmitz received his B.Sc. from the University of Cologne and his M.Sc. in Developmental and Clinical Psychology from Heidelberg University. Since 2018, he is a PhD student affiliated with the Working Group Personality Disorders at the University Hospital Heidelberg. His PhD research is focused on the interplay between adverse childhood experiences, interoception and emotion dysregulation. Besides research, he completes a training to become psychological psychotherapist in Heidelberg. Outside of work, he enjoys running, music and spending time with his friends and family.
Research article
Body connection mediates the relationship between traumatic childhood experiences and impaired emotion regulation in borderline personality disorder
Marius Schmitz et al.
Borderline Personality Disorder and Emotion Dysregulation 2021 8:17
Published on: 17 May 2021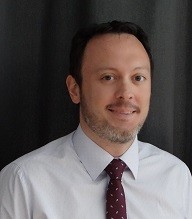 Dr. Dominick Gamache received his Ph.D. in psychology from the Université Laval in Quebec, Canada, back in 2010. He is an associate professor at the Université du Québec à Trois-Rivières, Canada, since 2014. His research focuses mainly on the treatment of personality disorders, on treatment dropout, on deviant and criminal behavior (stalking, sexual offending), and on the development and cultural adaptation of psychometric instruments to assess personality disorders, pathological personality traits, and interpersonal aggression. He has a strong interest for emerging dimensional models of personality pathology. He is also a practicing clinical psychologist, a clinical supervisor and a trainer in the domain of personality disorders. Outside work, he is a huge sports fan (ice hockey, baseball, tennis and golf) and loves movies, music and spending time with his dog.
Research article
Latent profiles of patients with borderline pathology based on the alternative DSM-5 model for personality disorders
Dominick Gamache et al.
Borderline Personality Disorder and Emotion Dysregulation 2021 8:4
Published on: 11 February 2021